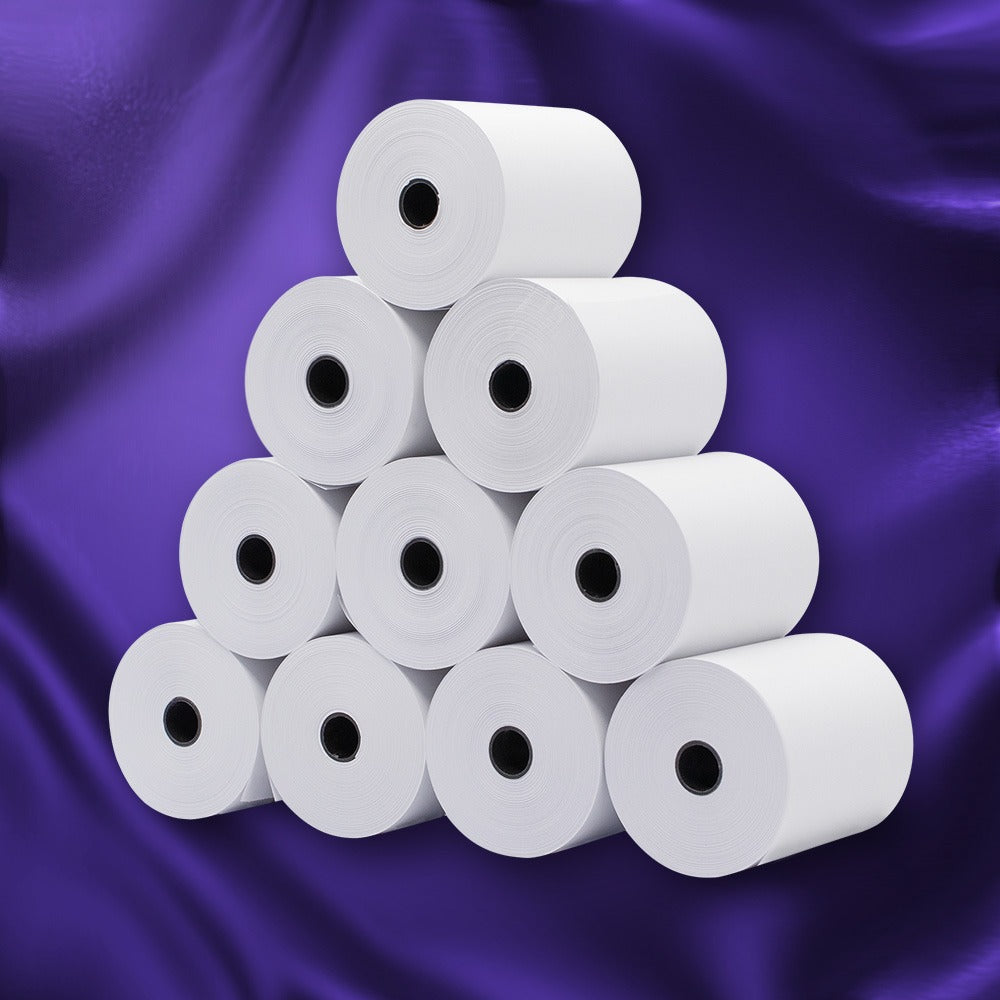 200X EFTPOS rolls 57x38mm Thermal paper Cash Register rolls Receipt 60gsm bulk
Features :
All our 57mm Range Receipt Rolls are of 60 GSM as compared to 65 or 68 GSM currently in the Australian Market
10 Rolls in a plastic sleeve of 20
Compatible with all 57mm Thermal Printer
12mm Durable plastic core
Roll Length: 11+0.5m
Benefits :
All our rolls have a minimum shelf life of 3 years which means you can stock up for a long time. We pride ourselves on being the cheapest and we live by our word of " If you can find cheaper, we will beat it". As we are an Australian company our rolls are built to last and are highly durable in the Australian conditions.
Additional Features: All our rolls contain red warning signals notifying you when you almost out of paper
Details: 57x38mm, Premium quality paper
Package Includes: 10 Rolls in a plastic sleeve of 20
We can be contacted at any time through messages if you have any questions, comments, or product requests. We will respond to you and do our best to help you out! We encourage our customers to contact us with any questions or concerns! We'd like to be sure you are completely satisfied with your purchase.